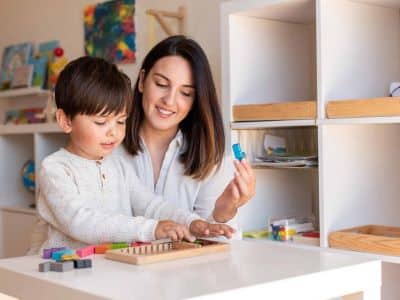 For years, Applied Behavior Analysis has been upheld as a reliable treatment choice for parents and caregivers who want to help their child with autism find greater success and independence. Families with young children of preschool age may wonder whether it's too early to begin ABA therapy. You may be surprised to find that while there's no bad time to begin, starting as a preschooler offers several important benefits. 
Strengthen School Skills Before Formal Schooling Starts
With individualized ABA treatment, children with autism may develop better fine and gross motor skills and social skills. Learning activities introduce kids to the expectations of a school setting, and allows them to practice skills like taking turns, focusing on a task or lining up with classmates. 
This Is a Period of High Growth and Learning
Young children's brains are naturally primed to soak up new information during this phase of their life. Starting therapy to better manage autism based on Applied Behavior Analysis takes advantage of that growth by giving them strategic opportunities for learning. 
Parents' Roles Are Especially Important at This Age
Young children and their parents already spend a lot of time together. Make the most of it with ABA programs where parents can support what their children are learning through clinic programs at home.
Is Your Child with Autism Ready for ABA Therapy in Seattle?
If you are looking for ways to help your child with autism, Bayside ABA delivers strong ABA services in a comfortable clinical setting for Seattle-area families, including intensive early intervention for young children. Our clients receive ABA treatment directly from our professional therapists and staff for the greatest possible support for their growth and development. Contact us today to learn more about our ABA therapy for autism treatment and how they help your child better manage daily tasks, self-regulation and interpersonal relationships.
ABA Therapy Tailored to Preschool Age Children and Their Needs in Seattle
Serving Bellingham, Alger, Birch Bay, Dewey, Fairhaven, Ferndale, Laurel, Mountain View, Sudden Valley, Seattle, Ballard, Beacon Hill, Columbia City, Eastlake, Fremont, Green Lake, Greenwood, Georgetown, Lake City, Laurelhurst, Leschi, Madrona, Magnolia, Mount Baker, Northgate, Queen Anne, U-District, Wallingford, Wedgewood, Bellevue, Kirkland & Mercer Island
---
Posted on January 25, 2023 | Published by Ignite Local | Related Local Business