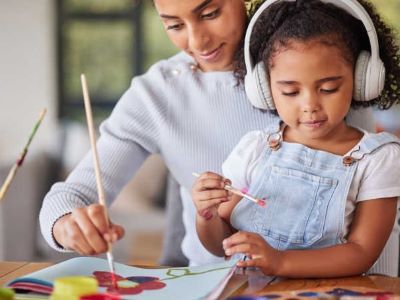 When it comes to finding the right care for your child with autism, you may have heard a lot about ABA and autism. Learning more about why and how it works goes a long way in helping parents decide whether Applied Behavior Analysis or ABA is the right solution for your child's needs.
ABA Harnesses the Power of Children's Natural Learning Ability
Kids have brains eager to learn and capable of making new pathways with relative ease. Introducing children to ABA treatment at a young age makes the most of their innate brain plasticity. It's a great time to introduce new habits geared toward building basic daily living skills.
It's an Adaptable Approach to Autism Treatment
As a method of treatment for autism, ABA's adaptable approach works at home, school and in the community. It gives children and tools to improve their emotional self-regulation, communication and independence so they can better move through the world with confidence and the ability to express their needs. 
Parents & Caregivers Can Take an Active Role In Helping Their Child
The underlying principles of ABA are simple. They can be reinforced at home by parents and caregivers after receiving guidance and advice from their child's ABA therapist regarding treatment methods and goals. So not only does ABA help kids reach developmental and skills-oriented goals, but it also allows opportunities for children and parents or caregivers to work together and strengthen that relationship.
Would You Like to Learn More About ABA and Autism Treatment for Children in Seattle?
If you are looking for ways to help your child with autism, Bayside ABA delivers strong ABA services in a comfortable clinical setting for Seattle-area families, including intensive early intervention for young children. Our clients receive the ABA therapy for autism directly from our professional therapists and staff for the greatest possible support for children's growth and development. Contact us today to learn more about the relationship between ABA and autism that can make a positive difference in kids' lives.
Your Local Experts for Help with ABA and Autism in the Seattle Area
Serving Bellingham, Alger, Birch Bay, Dewey, Fairhaven, Ferndale, Laurel, Mountain View, Sudden Valley, Seattle, Ballard, Beacon Hill, Columbia City, Eastlake, Fremont, Green Lake, Greenwood, Georgetown, Lake City, Laurelhurst, Leschi, Madrona, Magnolia, Mount Baker, Northgate, Queen Anne, U-District, Wallingford, Wedgewood, Bellevue, Kirkland & Mercer Island
---
Posted on October 26, 2023 | Published by Ignite Local | Related Local Business