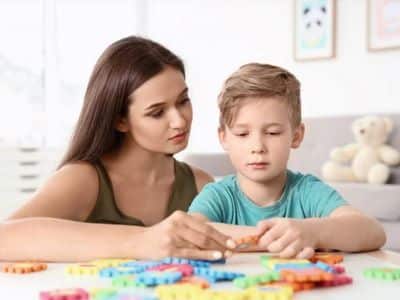 One of the most important parts of gaining new skills is practice. Offering your child with autism that opportunity to try at home what they've learned with their ABA therapist is essential. It can also help your child progress faster toward their treatment goals. Here are three ways you can support your child's hard work at an ABA services center.
Make New Skills Part of Your Child's Daily Routine
Instead of waiting for opportunities for your child to recognize and test out new skills, create them for daily practice. Regular repetition is the best way to build routines so that changes in behavior and skill require less effort.
Positive Reinforcement is Key
Don't forget that ABA or Applied Behavior Analysis is built on positive reinforcement. Learn ways to acknowledge your child's successes, no matter how small, in a way that's meaningful to them. 
Consult With Your Child's ABA Therapist
Working in collaboration with your child's ABA therapist is the best way to ensure that you're not moving too quickly or too slowly for your child based on what's been introduced during therapy sessions. This will help you and your child avoid feeling overwhelmed or bored.
Are You Interested in ABA Services for Your Child With Autism in Seattle?
If you're looking for ways to help your child with autism, Bayside ABA delivers strong ABA services in a comfortable clinical setting for Seattle-area families, including intensive early intervention for young children. Our clients receive ABA therapy directly from our professional therapists and staff for the greatest possible support for children's growth and development. Contact us today to learn more about our ABA services and how they can be individualized for your child's needs.
Effective Skill-Building & Support for Children with Autism Through ABA Services in Seattle
Serving Bellingham, Alger, Birch Bay, Dewey, Fairhaven, Ferndale, Laurel, Mountain View, Sudden Valley, Seattle, Ballard, Beacon Hill, Columbia City, Eastlake, Fremont, Green Lake, Greenwood, Georgetown, Lake City, Laurelhurst, Leschi, Madrona, Magnolia, Mount Baker, Northgate, Queen Anne, U-District, Wallingford, Wedgewood, Bellevue, Kirkland & Mercer Island
---
Posted on August 22, 2023 | Published by Ignite Local | Related Local Business