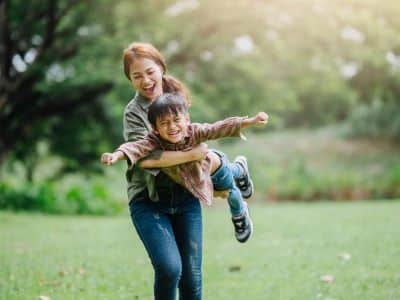 Applied Behavior Analysis or ABA is a structured and evidence-driving approach to helping children with autism gain important skills for daily living and increased independence. Young children can benefit from extended opportunities for learning and working with an ABA therapist in a clinical setting, so finding the best ABA therapy program is essential. Here's what to look for. 
Transparency
It's important that you understand what your child's ABA therapy sessions cover and how they're structured. A trusted clinic will be transparent about their program, their therapists and welcome your questions so that you and your child feel comfortable understanding what's expected of you and what you can expect from the program.
Open Communication with Parents and Caregivers
Regular communication from your child's ABA therapist helps you gauge your child's progress and identify areas where you can continue to practice important skills at home. Your child's therapist should be keeping you informed about any areas of concern or achievement.
Licensed Service Providers
The behavior analysts and behavior technicians that assess children's abilities, develop treatment plans and work directly with kids are required to hold professional credentials. This ensures your child receives care according to the accepted standards of ABA therapy for the greatest chances of success.
Are You Seeking the Best ABA Therapy Program for Seattle-Area Children?
If you are looking for ways to help your child with autism, Bayside ABA delivers strong ABA services in a comfortable clinical setting for Seattle-area families, including intensive early intervention for young children. Our clients receive the best ABA therapy program for autism directly from our professional therapists and staff for the greatest possible support for children's growth and development. Contact us today to learn more about our services and how they can be individualized for your child's needs.
Feel Good About Enrolling Your Child in the Best ABA Therapy Program Serving Seattle
Serving Bellingham, Alger, Birch Bay, Dewey, Fairhaven, Ferndale, Laurel, Mountain View, Sudden Valley, Seattle, Ballard, Beacon Hill, Columbia City, Eastlake, Fremont, Green Lake, Greenwood, Georgetown, Lake City, Laurelhurst, Leschi, Madrona, Magnolia, Mount Baker, Northgate, Queen Anne, U-District, Wallingford, Wedgewood, Bellevue, Kirkland & Mercer Island
---
Posted on May 24, 2023 | Published by Ignite Local | Related Local Business