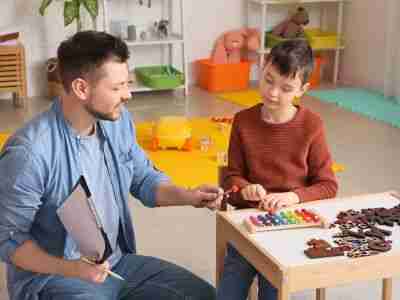 As the parent of a child with autism, you want what's best for them, and that includes exploring ways to support their cognitive, social, emotional and physical growth. There are many important ways ABA services and autism treatment can help. Here are a few things to keep in mind as you consider the options available to your family.
ABA Therapy Can Help
Applied behavior analysis or ABA is an evidence-based approach to helping children with autism acquire new skills towards greater independence. The ABA therapist works one-on-one with a child to create and implement a customized treatment plan according to their needs.
Early Intervention Is Key
For the greatest chance of improvement, starting your child on ABA therapy as early as age 2 can help. Even if you've missed that ideal starting age, it's worth connecting with an ABA therapist because it's still a powerful tool in autism treatment.
At-Home Practice Matters
Many of the skills your child learns with an ABA therapist can be practiced at home. This opportunity for reinforcement helps foster your child's relationship with you, and also makes lessons stick better for your child.
Want to Know More About ABA Services and Autism Treatment in Seattle?
If you're looking for ways to help your child with autism, Bayside ABA delivers strong ABA services in a comfortable clinical setting for Seattle-area families, including intensive early intervention for young children. Our clients receive the ABA therapy for autism directly from our professional therapists and staff for the greatest possible support for children's growth and development. Contact us today to learn more about the relationship between ABA services and autism treatment that can make a positive difference in kids' lives.
Superior ABA Services and Autism Treatment for Seattle Children
Serving Bellingham, Alger, Birch Bay, Dewey, Fairhaven, Ferndale, Laurel, Mountain View, Sudden Valley, Seattle, Ballard, Beacon Hill, Columbia City, Eastlake, Fremont, Green Lake, Greenwood, Georgetown, Lake City, Laurelhurst, Leschi, Madrona, Magnolia, Mount Baker, Northgate, Queen Anne, U-District, Wallingford, Wedgewood, Bellevue, Kirkland & Mercer Island
---
Posted on November 25, 2023 | Published by Ignite Local | Related Local Business