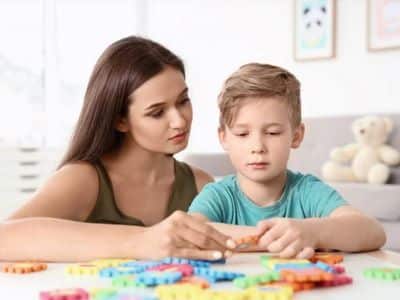 If you're looking for the best method for helping your child with autism better interact with the world around them, consider ABA therapy. ABA stands for Applied Behavior Analysis, and this autism treatment technique has been around for decades, so its potential benefits are well-known. Here are some reasons why ABA therapy improves the experience of many children with autism.
Your Child's Treatment Plan is Unique to Their Needs
An ABA therapist works one-on-one with your child to assess their abilities and identify ways to improve their strengths. There's no one-size-fits-all solution because every child is unique; rather, each child gets individualized care.  
ABA Therapy is Evidence-Based
Instead of comparing your child to anyone else or an established metric to determine their progress, ABA therapy is based on observable evidence that your child is mastering new skills. Every child learns at their own pace, and ABA is respectful of that. Each phase of learning builds on the one before it so children have a clear path toward their goals.
Parents are Welcomed Participants in the Process
With ABA, you as a parent get valuable insight into the best ways to support your child's learning and help identify opportunities for them to practice skills. In addition to helping you to directly impact your child and their ability to interact with their surroundings, ABA therapy also helps you better communicate with your child and strengthen family relationships. 
Are You Seeking Autism Treatment in Seattle for Your Child?
Bayside ABA delivers strong ABA services in a comfortable clinical setting for Seattle-area families, including intensive early intervention for young children. Our clients receive ABA treatment directly from our professional therapists and staff for the greatest possible support for their growth and development. Contact us today to learn more about our ABA programs for autism treatment and how they help your child succeed.
Autism Treatment That's Individualized for Your Child in Seattle
Serving Bellingham, Alger, Birch Bay, Dewey, Fairhaven, Ferndale, Laurel, Mountain View, Sudden Valley, Seattle, Ballard, Beacon Hill, Columbia City, Eastlake, Fremont, Green Lake, Greenwood, Georgetown, Lake City, Laurelhurst, Leschi, Madrona, Magnolia, Mount Baker, Northgate, Queen Anne, U-District, Wallingford, Wedgewood, Bellevue, Kirkland & Mercer Island
---
Posted on November 28, 2022 | Published by Ignite Local | Related Local Business