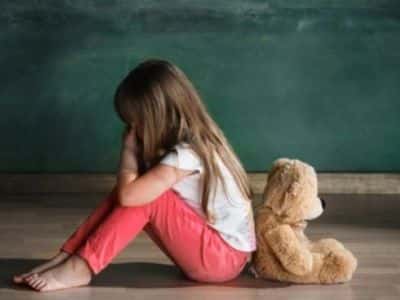 After your child is diagnosed with autism, you may be wondering how you can best help them prepare to learn and grow. Intensive early intervention has been proven to help kids gain new skills and abilities while also learning to modify disruptive behaviors. Get some basic answers to common questions here to decide if this therapeutic approach is right for your child. 
What kind of intervention can we expect for our child?
Applied Behavior Analysis (ABA) is a common component, where kids learn to modify maladaptive behaviors through positive reinforcement. ABA is an evidence-based therapy.  It may be coupled with speech, physical and occupational therapy as well as building family support for practice at home.
How early are children enrolled in these programs?
Children with autism typically enter an early intervention program by age two or three. Starting this young takes advantage of the rapid growth of a toddler's brain so they can better learn new social skills and achieve age-appropriate cognitive growth and physical development.
How intensive is it?
These programs generally offer enrollment of up to 40 hours per week and may last for at least two years or until it's time to consider kindergarten enrollment. Children receive individualized care plans and work with licensed behavior analysts and behavior technicians. Parents and caregivers are expected to be partners in teaching and reinforce what kids have learned when at home. 
Are You Ready to Explore Intensive Early Intervention in Seattle for Your Child?
Bayside ABA delivers strong ABA services in a comfortable clinical setting for Seattle-area families, including intensive early intervention for young children. Our clients receive ABA treatment directly from our professional therapists and staff for the greatest possible support for their growth and development. Contact us today to learn more about our ABA programs and how they help your child succeed.
Caring Intensive Early Intervention Services for Children with Autism in Seattle
Serving Bellingham, Alger, Birch Bay, Dewey, Fairhaven, Ferndale, Laurel, Mountain View, Sudden Valley, Seattle, Ballard, Beacon Hill, Columbia City, Eastlake, Fremont, Green Lake, Greenwood, Georgetown, Lake City, Laurelhurst, Leschi, Madrona, Magnolia, Mount Baker, Northgate, Queen Anne, U-District, Wallingford, Wedgewood, Bellevue, Kirkland & Mercer Island
---
Posted on October 28, 2022 | Published by Ignite Local | Related Local Business