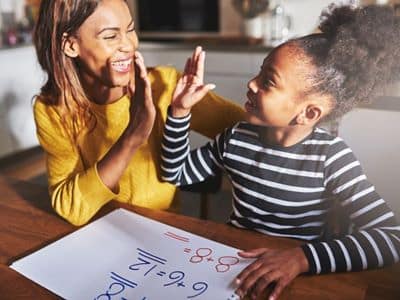 Adopting Applied Behavior Analysis or ABA therapy techniques at home is a wonderful way to support your child's learning and mastery of new skills. Skilled ABA therapists work hard to develop customized learning plans for your child. Continuing that work as a family may make home life more smooth for everyone. Here's why.
Practice Building Skills Every Day
Although your child may demonstrate learned skills while working directly with a therapist in a clinical setting, it may be hard for them to retain what they've learned in between treatment sessions. When you give your child the chance to practice those same techniques at home every day, you provide valuable reinforcement so acquired skills stick.
See Improvement First-Hand
ABA therapy as a method of learning helps your child gain important social, cognitive and critical thinking skills. When you're consistent with this same approach to your home routine that your child's therapist applies to their clinical sessions, you may see for yourself your child's progress. That's a powerful motivator for both of you.
Strengthen Trust
Regardless of how important your child's ABA therapist is in their care, you as the parent have an irreplaceable role in their life. Working together as a team on skill building and reinforcement at home can improve and strengthen the relationship you share. 
Would You Like to Know More About the Benefits of ABA Therapy Techniques for Kirkland Families?
Bayside ABA is your local resource for highly qualified ABA services focused entirely on your child and your family. Our caring and dedicated team is fully committed to serving children with autism using proven strategies and a customized plan that centers the child's abilities and needs. Contact us today to discover how using ABA therapy techniques at home and intensive early intervention can support your child's learning and a more harmonious home life overall. 
Help Your Child With Autism Succeed with ABA Therapy Techniques at Home in Kirkland
Serving Bellingham, Alger, Birch Bay, Dewey, Fairhaven, Ferndale, Laurel, Mountain View, Sudden Valley, Seattle, Ballard, Beacon Hill, Columbia City, Eastlake, Fremont, Green Lake, Greenwood, Georgetown, Lake City, Laurelhurst, Leschi, Madrona, Magnolia, Mount Baker, Northgate, Queen Anne, U-District, Wallingford, Wedgewood, Bellevue, Kirkland & Mercer Island
---
Posted on February 17, 2022 | Published by Ignite Local | Related Local Business