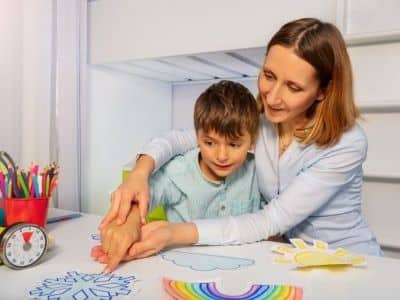 When enrolling your child with autism in an Applied Behavioral Analysis (ABA) program, you may be wondering how you fit into the process. Beyond working with Board Certified Behavior Analysts and Registered/Certified Behavior technicians, your child needs you to provide resources and support at home. Here's how parents and ABA therapy work best together:
Establish and Maintain Routines at Home
As your child's ABA-trained analysts and technicians help them to identify desired behaviors, you play a powerful role in helping to reinforce this learning through routines. Familiar situations that are repeated daily assist your child in recognizing specific opportunities for certain behaviors and allow them to practice what they've learned.
Offer Your Objective Assessments to Therapists
You provide your child's ABA team with valuable observations. These insights help therapists know where your child is succeeding and where more attention and practice may be needed. While therapists are experts in using behavioral science to craft customized treatment plans, parent feedback is crucial to ensuring it meets the needs of the child and the family.
Be a Cheerleader for Your Child
Your relationship with your child is so important to their success, and your praise is powerful reinforcement. Acknowledging their achievements and even their struggles helps a child feel seen, and knowing you're on their team is the kind of support and encouragement no one else can provide. 
Want to Learn More About Parents and ABA Therapy in Seattle?
Bayside ABA is dedicated to assisting your child with autism gain the skills necessary to flourish at home, school and in the community. Our team of Board Certified Behavior Analysts and Registered/Certified Behavior Technicians provides a range of ABA services, including intensive early intervention, for children and families. Contact us today to learn more about how parents and ABA therapy help children with autism master important skills for independent living.
Compassionate Help for Parents and ABA Therapy For Children with Autism in Seattle
Serving Bellingham, Alger, Birch Bay, Dewey, Fairhaven, Ferndale, Laurel, Mountain View, Sudden Valley, Seattle, Ballard, Beacon Hill, Columbia City, Eastlake, Fremont, Green Lake, Greenwood, Georgetown, Lake City, Laurelhurst, Leschi, Madrona, Magnolia, Mount Baker, Northgate, Queen Anne, U-District, Wallingford, Wedgewood, Bellevue, Kirkland & Mercer Island
---
Posted on January 31, 2022 | Published by Ignite Local | Related Local Business