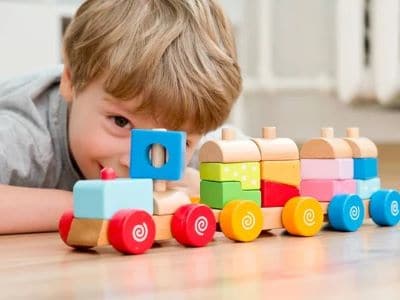 You may have already heard of Applied Behavior Analysis or ABA and the benefits of this kind of treatment for children diagnosed with autism. If you're wondering about how ABA may help your young child, get the inside scoop on ABA programs for toddlers here to help you choose the right path for your family.
How Young Can My Child Be to Receive Treatment?
ABA therapists may work with children as young as age two. Getting kids the right kind of help while they're young and their brains are developing quickly is important. ABA techniques are adaptable to even the youngest learners to assist them in mastering key skills for home and school that can be built upon as age and ability increase.
Who Provides ABA Programs for Young Children?
ABA therapists are board certified behavior analysts, which requires extensive schooling and hands-on training. In clinical settings, registered or certified behavior technicians with similar education and experience often support the therapists in working directly with children. 
What Kind of Help Will My Child with Autism Receive?
The best part about ABA is that the learning strategies and goals are individualized for your child's needs. You can expect your child's ABA therapist to assess their social, communication and emotional growth, gross and fine motor skills, and more. Age- and ability-appropriate techniques based on continued evaluation help foster children's growth and healthy development.
Are You Interested in ABA Programs for Toddlers in Seattle?
Bayside ABA delivers strong ABA services in a comfortable clinical setting for Seattle-area families, including intensive early intervention for young children. Our clients receive care directly from our professional therapists and staff for the greatest possible support for their growth and development. Contact us today to learn more about ABA programs for toddlers and how they help your child succeed.
Quality ABA Programs for Toddlers Where Your Child's Progress is Our Focus
Serving Bellingham, Alger, Birch Bay, Dewey, Fairhaven, Ferndale, Laurel, Mountain View, Sudden Valley, Seattle, Ballard, Beacon Hill, Columbia City, Eastlake, Fremont, Green Lake, Greenwood, Georgetown, Lake City, Laurelhurst, Leschi, Madrona, Magnolia, Mount Baker, Northgate, Queen Anne, U-District, Wallingford, Wedgewood, Bellevue, Kirkland & Mercer Island
---
Posted on August 29, 2022 | Published by Ignite Local | Related Local Business