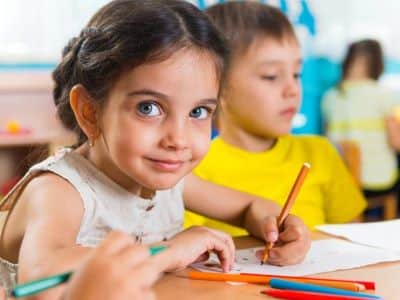 Applied Behavior Analysis or ABA sometimes gets a bad rap, often from people who don't know much about it. But ABA therapy may provide the support your child with autism needs to succeed in school and at home. Here, we break down some common ABA myths so you feel more empowered to find the best help for your child.
It's Not a Fad
While ABA therapy may seem new to many people, the evidence-based principles of Applied Behavior Analysis have been tested and used with clients of all ages for decades. It shows great promise, equipping children with autism to interact more effectively with their world. Practitioners of ABA therapy have completed years of postsecondary schooling and earned professional credentials in these techniques, and the well-being of the child is always at the forefront of every treatment plan.
It's Not About Punishment
ABA focuses on identifying areas of behavior that need change and then using individualized treatment plans to achieve those goals. Children are motivated to succeed because they get positive reinforcement. Progress is evaluated regularly, and treatment plans are modified to build on these achievements.
It's Not Limited to Use in the ABA Clinic
A board-certified behavior analyst works with your child to hone in on the most valuable skills for greater independence, such as fine motor skills. As partners in your child's growth and development, parents also get insight into managing behaviors with a growth mindset. Families learn to practice new skills and effective positive reinforcement methods at home.
Discover for Yourself Why ABA Myths Are Wrong 
Bayside ABA welcomes children with autism and their families to our beautiful clinic, where our board-certified staff provides skilled ABA services, including intensive early intervention. We offer a supportive environment dedicated to children's skill-building and independence in daily living. Contact us today so we can help debunk any ABA myths you may have so your child can get the treatment they need for meaningful improvement.
Debunked ABA Myths Show How Individualized Treatment Helps Children with Autism in Seattle
Serving Bellingham, Alger, Birch Bay, Dewey, Fairhaven, Ferndale, Laurel, Mountain View, Sudden Valley, Seattle, Ballard, Beacon Hill, Columbia City, Eastlake, Fremont, Green Lake, Greenwood, Georgetown, Lake City, Laurelhurst, Leschi, Madrona, Magnolia, Mount Baker, Northgate, Queen Anne, U-District, Wallingford, Wedgewood, Bellevue, Kirkland & Mercer Island
---
Posted on April 26, 2022 | Published by Ignite Local | Related Local Business